Why should you work with me? I have lived experience (good and awful) with being an entrepreneur, a speaker/trainer/coach, a wife, a mother, and I've been hit hard along the way. The journey has been "enriching", and I am a "special blend" of strength, humor, strong intuition, stories, empathy, compassion, ambition, and a strong resilient streak. I not only have the t-shirt, sweatshirt, and helmet to show for it, but I'm fortunate that mostly the gear stays on the shelf now. I help you uncover your inner strength to thrive.
Entrepreneurs wear different glasses than others. We are often quirky, intentionally directed, but may feel alone because we're "different". Family and friends may discourage your unusual idea or path, causing doubt or negativity to seep in. You are most likely merely unique! More than most, entrepreneurs are used to envisioning ideas and bringing them to fruition, while these ideas may have been delayed, "failed", and required reinvention. To take it a step further, women entrepreneurs are uniquely special, for many have juggled various roles and never gave up on their dreams, whether for independence, creative expression, or because — they had to find a different path. I know, I've been there.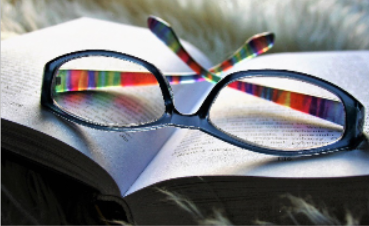 We each have life experiences that gives us a lens through which to view direction. Is yesterday holding you back from today? Did those lessons learned propel you from stuck to unstuck? Are you held back by a perception given you by someone else? Held back by your own conscious or unconscious insecurities? Has life humbled you, and you know within you can rise again with an assist? Perhaps you've been affected by emotional abuse or neglect, betrayal, invisibility, financial infidelity, anxiety, doubt, isolation, or know you used to be more confident and want to go there again?
Have your relationships changed because you succeeded, but it upset the family dynamic? Do you want to be more present for your family or children, and follow your dream, but need smart, firmer boundaries to keep you energized and sane? Clarity in communication is essential. Burnout is avoidable. And if you don't avoid it, burnout will find you; relentlessly.
Reinvention is my specialty. The only thing certain in life is change and learning to adapt to change (willingly!) will help you no matter your goals. It's impossible to change other people, but we can change how we respond and shift the energy you expend.
I would love to work with you to share how a confident, resilient, and uplifted perspective will lead you to thrive, helping you to your feet swifter each time you falter. Trainings and coaching are focused on your goals. Women are exceptional at supporting others, and often put themselves last on the priority list; isn't it time you put yourself first — without guilt?
There are flexible options with self-paced virtual webinars and in-person sessions: Training and masterminds offer new or renewed skills (with engaging group camaraderie) on specific topics to help you meet your goals and meet new challenges (in a cohesive community virtual setting). Coaching may be done in person or virtually, a few sessions, or ongoing sessions for continued growth. Your work/life balance is often elastic and working toward consistent personal and professional growth is a worthy goal. I can't wait for us to begin!
Please contact Linda here: [email protected].