Linda Kreter is a communications and leadership coach, an outreach expert, staff developer, mentor, and successful serial entrepreneur. Her emphasis on "Durable People Thrive" speaks to resolute resiliency, surmounting obstacles, and deftly managing the curveballs life throws all of us. Durable people are those who not only bounce back, but who find themselves better for the experience when viewed in hindsight. Perspective is inventive.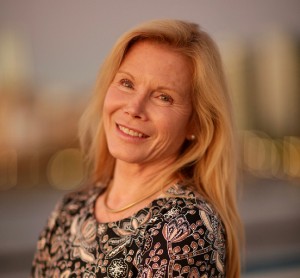 Linda Kreter an achiever. An overcomer. Though life is not always easy, it always teaches. With this experience and perseverance, she has surpassed most others' expectations – learning that surpassing her own expectations was and is the greatest challenge. Curiosity and pursuit of new ideas allowed creativity, drive, strategy, people-skills, and sheer discipline and diligence to attain goals and new ground. Kreter has started and operated five successful companies in communications, clinical research, training, consulting, executive coaching, and veteran advocacy. Entrepreneurs are different; often thinking in quirky or outside-the-box ways. Kreter is passionate about wanting to serve, mentor others, and add value in all she undertakes.
In each industry realm, Kreter gained invaluable perspective on the need to connect, engage, and learn. Communicating is an art few routinely practice and refine, but she constantly seeks new and more effective ways to reach her audiences and support her clients. Whether it's succinct videos to military and long-term caregivers, radio shows showcasing health issues from loneliness to relationship improvement, or social media to bring a community together, connection and influence is the foundation all outreach. Coaching, mentoring, and advocacy brings these invaluable skills to others.
Authenticity is vital. It's what leaders demonstrate to gain trust and influence. Consistency of values, adjusting to new environments, and staying true to your core character is essential to growth and success.
Kreter can help, with executive or personal coaching, business evaluation, content creation or editing, problem resolution, or better managing life transitions. Life is rarely smooth and without surprises, and often those who struggle the most are those who rigorously plan – and then the unexpected happens. Are you stuck? Do you pivot appropriately? Learn new things and adapt well? Move forward from disappointments? Do you wish to become an amazing adapter? Learning is life-long, and we are all a work in progress.
Curiosity is key to self-improvement.
Contact me to learn more: linda@lindakreter.com